PCmover Enterprise will save you hours of IT time and resources throughout your PC hardware and OS refreshes

Enterprises and large organizations can save over 60% on both hard and soft costs when using PCmover. It's Microsoft's only recommended migration solution that can be used for all types of transfer scenarios - break/fix, ongoing PC and OS refreshes for any size network.


NEW: PCmover Enterprise software now includes integration with Intel EMA and vPro devices for more streamlined Windows endpoint migrations! Learn more
PCmover Enterprise Features
PCmover is the ONLY tool recommended by Microsoft and Intel and will save your organization time and money – more than $300 per PC according to industry research.


Enterprises and large organizations in need of a better solution to deploy new PCs, upgrade existing PCs, or replace them via routine maintenance and break/fix scenarios, should use PCmover Enterprise. It will significantly reduce end-user downtime and associated IT labor costs, decrease post migration helpdesk calls, and can reduce common operational costs like shipping, storage and third-party services.

Transfers install applications, app and user settings, data, and user accounts despite potential hardware or OS differences between devices.

Multiple Migration Scenarios
Supports migrations including from 32-bit to 64-bit, cross domain, and Azure Active Directory (AAD) profile migrations.


No custom scripting or XML development required, unlike other tools, such as Microsoft's User State Migration Tool (USMT).

Laplink's PC migration experts implement the best use case to reduce deployment costs, drive efficiencies, and enable new-and-improved processes.


Compatible with leading device management systems like SCCM, Altiris, Ivanti Landesk, and PDQ Deploy to automatically execute complex migration scenarios.
Supports remote office scenarios, such as direct connections, policy-based process, and end-user-driven execution.

Remote Home Office Migrations
PCmover Enterprise wins in direct competition over USMT and other tools by meeting demands by central IT departments
An automated reliable solution that can be adjusted by end users if needed

A direct connection method which does not rely on corporate VPNs or Cloud solutions (limited data throughput) with Laplink Super-Speed USB 3.0 cables

The ability to move selected applications

Execution of Central IT policies
Our customer relationships are important to us.
Here are just a few of the many companies who have relied on PCmover Enterprise for all their migration needs. We here at Laplink know that building a strong relationship with our customers is important, especially for businesses looking to upgrade PCs numbering in the thousands. They count on PCmover to accomplish their migration goals, be it for Windows 10 upgrades, PC refreshes or break-fix recovery scenarios. Laplink is here to make sure those goals are met.

See more Customers ❯
PCmover Enterprise includes advanced features designed specifically for enterprises and large organizations that require migrations to be in compliance with specific IT policies and who want to run migrations via scripting tools or utilize zero-touch. The accompanying PCmover Manager gives users the ability to fully configure migrations and can generate and enforce automated role or department-specific migration policies. PCmover Enterprise can also run from a network drive or other external storage, eliminating the need for local installs. PCmover Enterprise offers premium support options that give customers access to Laplink's technical enterprise support team for personalized customizations and configurations.
| FEATURE | Personal & Home Offices | Small & Medium Businesses | Enterprise & Large Organizations |
| --- | --- | --- | --- |
| Migrate selected programs, settings, data, user accounts and other "PC Personality" elements to a new PC automatically | | | |
| Migrate Via: Network (LAN, WAN), Laplink USB or Ethernet Cable, or File Based (External Drive) | | | |
| Restore an old PC image to a new OS | | | |
| Run directly from a command line | | | |
| Install and run from a network location, USB thumb-drive or other portable storage device | | | |
| Pre-activate licenses for "offline" migrations | | | |
| Use PCmover Manager GUI for easy and complete migration customization | | | |
| Enable Access Control features | | | |
| Use a zero-touch migration process – Multiple migrations from a central location | | | |
| Customize the User Interface and logos | | | |
| Qualify for Priority Technical Support | | | |
Pricing & Licensing Options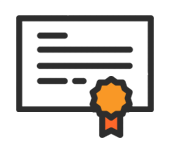 Designed for larger networks, ASLs allow for migrations throughout a 12-month period. Pricing is customized based on the expected volume of migrations. Discounts are available for multi-year agreements. Contact sales for more information.

Volume Licensing Agreement (VLA)
Ideal for lower volume needs and organizations prioritizing flexibility, this pricing option is tier-based with discounts available for larger volumes. VLA licenses expire 4 years from the date of purchase. Contact sales for more information.