PC

mover® Enterprise will save you hours of IT time and resources throughout your PC hardware and OS refreshes.


Enterprises and large organizations can save over 60% on both hard and soft costs when using PCmover. It's Microsoft's only recommended migration solution that can be used for all types of transfer scenarios - break/fix, ongoing PC and OS refreshes for any size network. PCmover Enterprise is Windows 11 Compatible!
Get a full license of

PC

mover® Enterprise free!
Fill out the form and we'll email you a serial number and a link to the free download. Or, schedule a demo!

PC

mover®
Enterprise
—
proven large-scale PC migration solution.
Trusted for nearly 40 years, we've seen it all. PCmover® Enterprise is Microsoft-recommended and designed to handle any PC migration scenario.

Transfers install applications, app and user settings, data, and user accounts despite potential hardware or OS differences between devices.

Multiple Migration Scenarios
Supports migrations including from 32-bit to 64-bit, cross domain, and Azure Active Directory (AAD) profile migrations.


No custom scripting or XML development required, unlike other tools, such as Microsoft's User State Migration Tool (USMT).

Laplink's PC migration experts implement the best use case to reduce deployment costs, drive efficiencies, and enable new-and-improved processes.


Compatible with leading device management systems like SCCM, Altiris, Ivanti Landesk, and PDQ Deploy to automatically execute complex migration scenarios.
Supports remote office scenarios, such as direct connections, policy-based process, and end-user-driven execution.
See what

PC

mover® Enterprise can do for you
Watch a video and see how it's done.
Laplink PCmover Enterprise v11 -
Full Walkthrough(38:28)
How to Manage Remote PC Migrations
with PCmover(15:37)
Laplink Case Study: SmartSource
Full Video(4:03)
Read how

PC

mover®
Enterprise has helped organizations like yours.
Our customer relationships are important to us.
Here are just a few of the many companies who have relied on PCmover Enterprise for all their migration needs. We here at Laplink know that building a strong relationship with our customers is important, especially for businesses looking to upgrade PCs numbering in the thousands. They count on PCmover to accomplish their migration goals, be it for Windows

11

upgrades, PC refreshes or break-fix recovery scenarios. Laplink is here to make sure those goals are met.

See more Customers ❯
Pricing & Licensing Options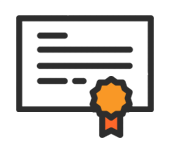 Designed for larger networks, ASLs allow for migrations throughout a 12-month period. Pricing is customized based on the expected volume of migrations. Discounts are available for multi-year agreements.

Volume Licensing Agreement (VLA)
Ideal for lower volume needs and organizations prioritizing flexibility, this pricing option is tier-based with discounts available for larger volumes. VLA licenses expire 4 years from the date of purchase.


Are you a part of a non-profit, academic, or government entity? Laplink offers special discounts to those who qualify.
People are talking about
PC

mover®!
"How much is your time worth? A painstaking migration done manually can take a couple of days, & you can still miss stuff. A PCmover migration takes hours, and doesn't miss anything."
PCMag
"After migrating almost 100,000 PCs in 100+ global locations, we could not have asked for a better product than PCmover."
Fortune 100 Pharmaceutical Company



"We completed 3,157 PCs in 11 weeks. PCmover was used in all the refreshes and performed very well."
Manufacturer, 500,000 Employees



"PCmover Enterprise is saving about 40% of our time versus doing migrations manually."
Brokerage Firm, 3,700 Employees